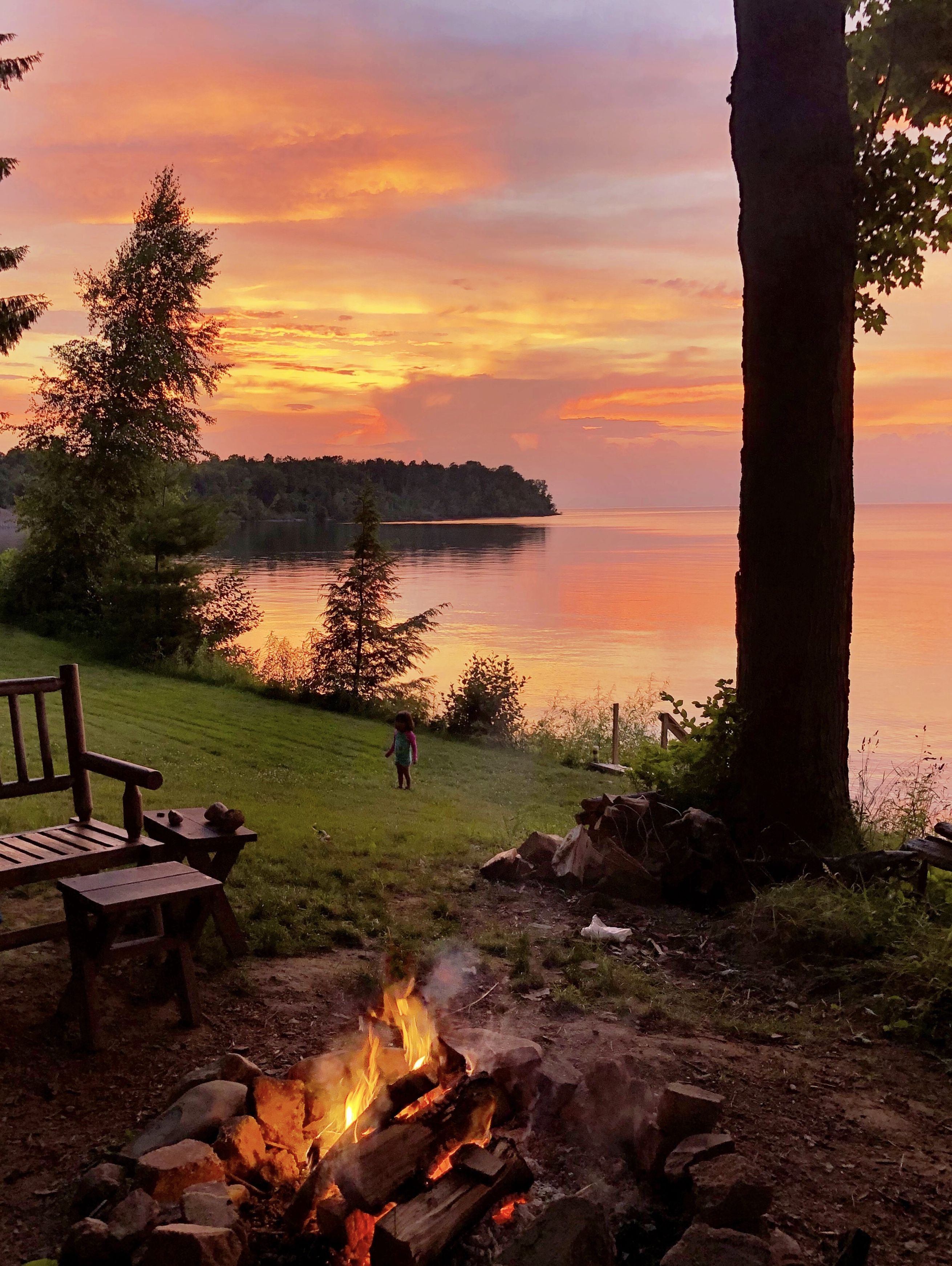 Lakefront Cottage Classics - Camp Fires – Making Them Safely, And Having Fun!
by Admin
October 22, 2019
Hi, welcome back to this week's Lake Ontario and Finger Lakes vacation rentals blog! Now, a number of our lakefront cottages come with an added bonus Outside – your very own fire pit. Perfect for gathering around during plesant nights, to watch the sunset, laugh with friends, and make s'mores. But, in order to get the most out of your campfire experience – and to stay safe while doing it – we've compiled a list of tipsthat will guarantee you a successful, fun campfire!
Before you do anything, it's important to be aware of some safety tips when dealing with fire. First – be aware of your location. While most of our cottages have a designated fire pit for your use, you should still survey the area before getting started. Make sure nothing flammable is within several feet of the pit.
You should always build your fire on top of a bed of dirt or leftover embers. If you are attempting to build your own fire pit – make sure it's far away from the grass and any other plants that could easily catch fire and spread outside of the pit. Dry bark and plant material catch fire easily, so be thorough!
Always have water nearby in case of an emergency, and to put out your fire when you're done. We recommend keeping a large bucket of water closeby,