Sodus Point Beach Park
Head out to Sodus Point for a day under the sun! The sandy beach is perfect for relaxing, and also perfect for bringing the kids; between the playground area and Lake Ontario to splash around in, they'll be occupied for hours! Grab some lunch or ice cream at Hots Point, the restaurant stand right on the beach – or head a bit deeper into town for a meal at one of the many sit-down restaurants. Take a leisurely stroll down the pier and watch the sun set on the bay – you won't be disappointed.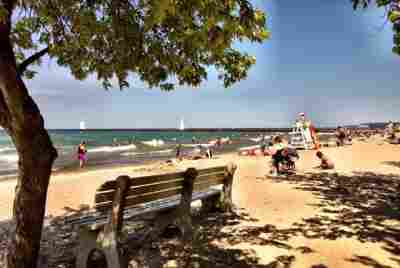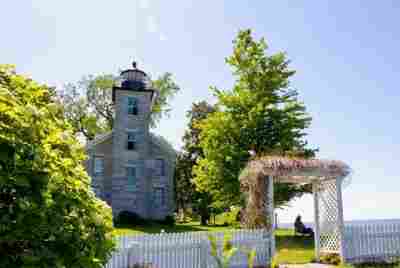 Sodus Point Lighthouse Museum
Take a trip to the Sodus Point Lighthouse Museum. Honestly, the trip is worth it just for the beauty of the grounds – flowers blooming, a gazebo and benches, colorful bushes and bright green grass greet you, complementing the breathtaking view of Sodus Bay across the water. You can see Sodus Point Beach and the pier a ways down the shoreline. Giant, resplendent mansions decorate the twisting road that leads you to the Lighthouse Museum – a great location for a few hour visit. Finished in 1871, the lighthouse is an excellent example of preserved history, with a beautiful view of Lake Ontario from the top of the light. Admission is just $5 for adults, $2.50 for students K-12, and free for pre-schoolers and younger.
Burnap's Fruit Farm and Café
Fruit farming is especially big in the Sodus area! In the summertime, farm-grown berries, peaches and plums are plentiful and delicious; while in the fall, the area is especially known for its apple farming. Burnap's Fruit Farm and Café is a locally lauded farm stand that has grown into a café, great not only for fresh fruits – but also for a variety of baked goods, ice cream, and a full lunch or dinner menu in their Garden Café. Take the kids here for an afternoon; enjoy a meal and some ice cream while they play on the playground or feed the goats (yes, Burnap's often hosts goats and chickens!), and head home with heaping cartons of berries. In the fall, Burnap's grows an awesome and extensive corn-maze – let the young'uns get lost for awhile! And don't forget to grab some apples (and pumpkins!) for the road.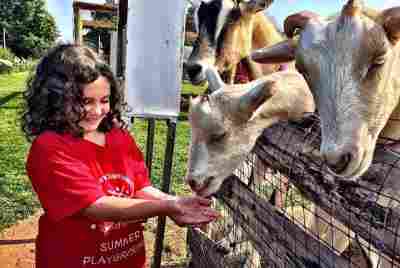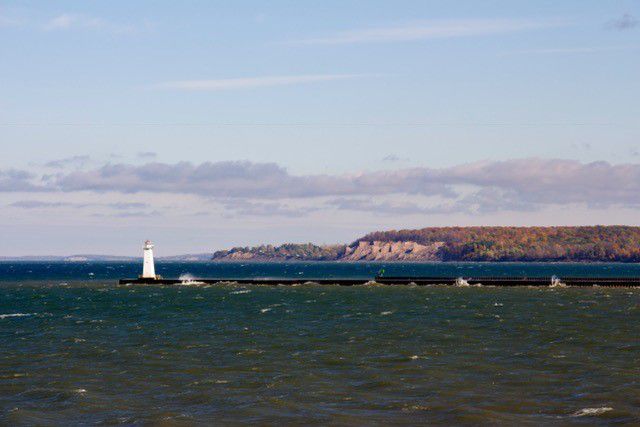 Chimney Bluffs State Park
One of the several state parks in the area, Chimney Bluffs is definitely not to be missed. Known for its peaks of eroded drumlins, shaped by glacial til during the last ice age, the park provides a beautiful landscape with Lake Ontario in the background. Hike through one of the over four miles of trails, or camp in the area – covering almost 600 acres.
Maxwell Creek and Beechwood State Park
Maxwell Creek flows through Beechwood State Park, but here's the cool part: Beechwood used to be a Girl Scout camp. Now abandoned, the grounds are maintained by New York State but the buildings remain mostly untouched. Walk through the eerie park and see the decrepit A-frames, boarded-up dining hall, and empty in-ground pool with plants peeking through the concrete cracks. Stop by Maxwell Creek's fishing area, or take a kayak through it and keep an eye out for frogs, turtles, herons and more creek creature